Whether taking a break from your writing, needing a creative recharge, or simply enjoying stories, summer is a great time to catch up on reading. With adaptation being the hottest trend in filmmaking these days, here's a few options for worlds to explore on the page before (or after) they arrive on a screen near you.
Murder on the Orient Express/Ordeal By Innocence by Agatha Christie
It shouldn't come as a surprise that the author out-sold only by Shakespeare and The Bible has their work interpreted in frequent cycles. With a big-screen adaptation of Murder on the Orient Express and an upcoming miniseries in a planned series of miniseries of Ordeal By Innocence (following on the heels of a successful TV adaptation of And Then There Were None), there's never a shortage of Agatha Christie tales to consume. For those who enjoy a cavalcade of colorful characters, a brilliant investigator, and mysteries heightened by trapped isolation, there's Murder on the Orient Express. If you're jonesing for some Downton Abbey-style family drama with devious murder thrown in, look no further than Ordeal By Innocence.
Journey Into Mystery: Fear Itself by Kieron Gillen
The ever-expanding Marvel Cinematic Universe has decades of material to pull from, not to mention the imagination of their roster of collaborative filmmakers. This fall, Thor returns for a third solo film focusing on Ragnarok which, spoilers, is a Norse signifier for the end of everything. It's a pretty safe bet that everything won't end in the films, as it never does in comics either. However, for an epic tale of what could happen after the end of everything (or at least the end of Asgard), this series of comics is driven by a reborn child Loki attempting to redeem his former self. Most Thor/Loki comic stories since then stem from this arc, and while there's no telling where the MCU may go next, this is an epic tale fit for any screen.
A Wrinkle in Time by Madeline L'Engle
Major buzz about the adaptation of Madeline L'Engle's classic series turned into a cacophony over the weekend thanks to the release of the first trailer. Whether you're mesmerized by the trailer's visuals but unsure what the heck actually happens in this story, or want to relive the magic on the page before it makes it to the screen, it's hard to go wrong with a classic tale that begins, "It was a dark and stormy night."
The Dark Tower/IT by Stephen King
With a catalog of work that may top Agatha Christie's before he departs this world, Stephen King is also one of the most filmed authors of all time. This year there are two blockbuster-sized film adaptations (plus a TV series and several projects currently in development) which are tonally quite different yet both unmistakably King-like.
IT is a single novel being split into two films, chronicling the lives of a group of friends in their mysterious, dangerous small town during their childhood and again reuniting as adults (also, in case you haven't seen any marketing for the last year, they're terrorized by a manifestation of 'IT' in the form of a horrifying clown). The Dark Tower series is about as epic as epic fantasy gets – sword and sorcery (with guns subbing for swords), tragi-heroic journeys, detailed crossover worlds (and crossovers with the bulk of King's stories), racing against the darkness to prevent the collapse of reality. A bit of light summer reading, really.
A Song of Ice and Fire (and more) by George R.R. Martin
That long hiatus between seasons six and seven of Game of Thrones was rough, wasn't it? Now it's back… but with an abridged season before the final (also abridged) season. Winter may be here, but it'll soon be gone again for viewers. However, they can use the time to read (or re-read) the books that started it all – and still have more to come! The TV show is an epic phenomenon on its own, but the books delve even further to Westeros, its history, the greyness of a complex world, and even some beloved characters that didn't make the show (or have been axed on the show). Plus, there are several novellas, an extended history of the Seven Kingdoms and beyond, and even an official cookbook to try out recipes for your next viewing party!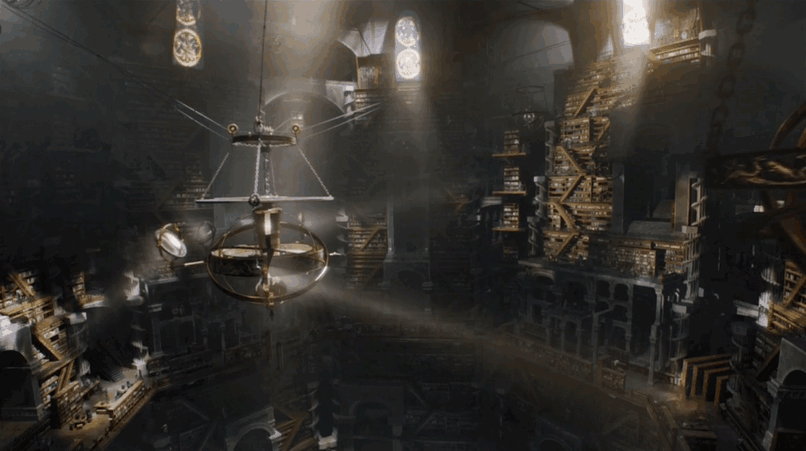 Other Reads for Current/Upcoming Adaptations:
The Handmaid's Tale by Margaret Atwood
Annihilation by Jeff Vandermeer
The Mountain Between Us by Charles Martin
The Glass Castle by Jeannette Walls
Wonder Woman arcs by Various Authors
---
Bree is the Assistant to the Director and Social Media Coordinator. You can email her at btodish@uclaextension.edu.