Welcome new Writers' Program instructor, Cole Kazdin! Cole is teaching a new one-day course this October, Storytelling Starter Kit, and sat down with us to offer some insight into creative life and her upcoming course.
1)  What sparks your creativity?

I think as writers – but it applies to any artist, really – we become so focused on our output of work, that it's easy to forget that we need to take in art as well. That's a great source of nourishment for me personally. Reading, going to a museum, seeing a movie, walking around a bookstore, even being in nature. Just resting the mind a bit and taking in something beautiful. It's creative "food" for me.
2)  What do you rely on for those times it's difficult to find the time, energy, motivation and/or inspiration to write?
My work in journalism helps me a lot with this. I love deadline writing – you research, report, write and then it's done. There's a clock ticking, there's not a lot of time to be fancy or beautiful. Creative writing is different, of course, but it reminds me of the importance of cranking work out. If you sit down and write for an hour, it might not be all genius material, but there will be something of value in what you've created, you'll discover something you hadn't planned – which to me, is the essence of creativity. I often tell my students (and myself!), "Type don't write." The term "writing" can be so loaded. But typing feels kind of harmless! What could go wrong? I'm just typing! When I feel unmotivated, I tell myself to type for twenty minutes and see if anything happens. It never fails.
3)  What's your favorite book?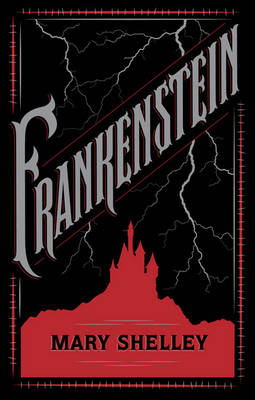 I have a list of favorite books that I'm always adding to when I discover something wonderful and new. But the books that are always at the top of the list are Frankenstein, Jane Eyre, East of Eden, In Cold Blood, and anything by Flannery O'Conner and Roald Dahl.
4)    What's your favorite quote about writing?
"When you can't create you can work." – Henry Miller
I wrote this on a scrap of paper and pinned it above my desk. I look at it daily and it helps me a lot. It removes the preciousness I sometimes attach to writing. Just do the work.
5)    Who do you wish you could write like?
I remember years ago, after finishing East of Eden for the first time, reading the last sentence and thinking, "Well! I guess I won't be a writer anymore, since Steinbeck seems to have it all locked up!" Which of course isn't true. There's room for all of us. When I read some of my favorite authors, and marvel at what they're able to do – it's not envy so much as it is deep admiration and speechless wonder. I have so much fun reading authors who are so much more imaginative than I could ever be: Kelly Link, C.S. Lewis, and Haruki Murakami.
6)     What excites you most about teaching for the Writers' Program?
The students. In guest lecturing recently in a class for the Writers' Program, I was so impressed with the diversity of experiences in the room and the tenacity and focus of the students. I really excited to meet and work with them.
7)    What do you hope your students get from your course(s)?
I hope by the end of the class, students are confident in the (virtually) infinite number of stories they already possess within, as well as the tools to excavate them and craft them into finish pieces.
Thank you to Cole for taking time to share with us. Look for more instructor interviews coming soon!
---
Bree is the Assistant to the Director and Social Media Coordinator. You can email her at btodish@uclaextension.edu.