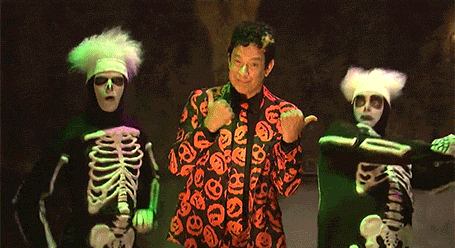 Or, in some cases, spoopy.
We asked our Writers' Program team what they like to read and listen to in October to embrace the seasonal vibes.
Reads:
One of my most favorite books, and one that had a profound influence on me as a writer, is Mark Z. Danielewski's House of Leaves, and it is honestly the most terrifying book I've ever read (though it takes a while to get terrifying). – Charlie
It's more creepy than spooky, but YOU by Caroline Kepnes is one of my favorite creepiest books ever.  It's about a crazy-creepy-stalker-guy that you can't help but root for.  Highly entertaining! – Cindy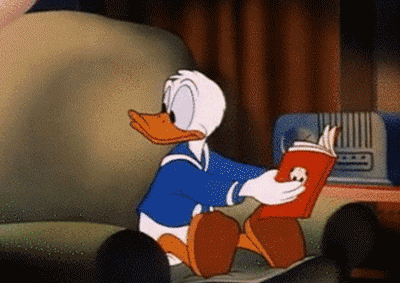 I don't generally like scary things. Horror is the one genre I generally stay clear off. But I do enjoy books that combine spooky elements with mystery and fantasy elements such as Jonathan Stroud's Lockwood & Co series. I absolutely love these books—it has all the elements above plus humor. – Nutschell
This is not necessarily Halloween themed, but this is a scary story that I always loved reading around this time of year: High Beams – Morgan
I devour horror and this time of year always love the 20th century classics like: Stephen King's IT & The Shining, William Peter Blatty's The Exorcist, and Richard Matheson's Hell House. Still, nothing does it like the classic everyone thinks they know, but most haven't read: Bram Stoker's Dracula. – Bree
Sounds:

I hate being scared. So beyond Michael Jackson's Thriller, I got nothing.  – Carla
MJ fans are in luck this year as there's a compilation album of his 'spooky' hits: Michael Jackson's Scream Album
"Hand Covers Bruise" From the Soundtrack to The Social Network. 'Nuff said! – Ani
The Truth and the Light – Music from The X-Files by Mark Snow
Nightmare Revisited – A compilation of covers of the music from The Nightmare Before Christmas
Sympathy for the Devil by Guns N Roses (Rolling Stones cover)
I Put a Spell on You – by Screamin' Jay Hawkins
Whether you enjoy being scared out of your wits, or just like a bit of black and orange splashed into your life, remember to have fun!
---
Bree is the Assistant to the Director and Social Media Coordinator. You can email her at btodish@uclaextension.edu.