The end of the year is a time when everything seems to be (and often is) a LOT busier than the rest of the year. Whether it's travel or work or family/friend/colleague obligations or just trying to soak up the feelings of the season and come to terms with the end of another year, finding time to stay on top of personal (and creative) endeavors can be a struggle. We put together this short list of ways you can be productive during the holidays, or any busy time of year.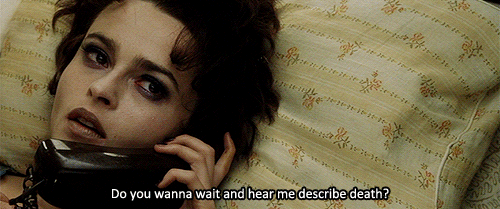 Dictate story notes to your phone.
Or carry a little notepad and pen/pencil with you. However, since most of us have handheld smart devices with us at all hours these days, why not use a couple stolen minutes here and there to leave yourself ideas, thoughts, or even sections of actual writing. If hearing your own voice played back makes you cringe, look for apps that will convert your speech to text as you go. Or, find an app with adjustable playback speed to make transcribing your dictation both easier and amusing.
Steal time before or after everyone else is asleep.
Not an easy task, and not always possible. But if you find yourself up early or late, take five minutes to write – even if it's just brainstorming, having those few minutes to collect your ideas can make a big difference in diving into 'actual writing' later.
Bring up radical story ideas to interrupt awkward conversations and/or pauses.
There's a fair amount of advice which seeks to dissuade writers from talking about new story ideas early in the process, lest reactions discourage them or inflate their egos too much. That being said, there's nothing wrong playing a storyfied version of 'what if' when conversations lag or need an escape route. What if dinosaurs had survived into the present era? What if you woke up tomorrow with four arms? What if we all had anteater type protrusions for mouths – how would our tastes and food consumption change?
Compose a poem or song or short story about your favorite baked goods (or any of the 900 treats that seem to appear every time you turn around – it's not just us, right?). Or decorations. Or presents. They're everywhere.
Let them inspire you.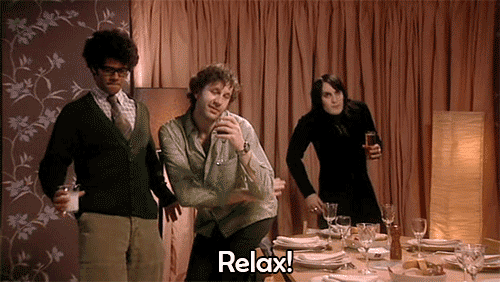 Enjoy the time you have – with yourself, with family/friends, with the world at large.
Part of 'being a writer' is experiencing the world around you. You may not write a single word over the holidays, but if you take a few breaths to pause, reflect, and enjoy the moments you are having, it will help make you a better writer (and better person) in the long run.
We hope these ideas help inspire productivity for yourself and your projects during this busy time of year. And you can always get a jump on those New Year's resolutions by beating the rush and signing up for a writing class today!
---
Bree is the Assistant to the Director and Social Media Coordinator. You can email her at btodish@uclaextension.edu.