Here at the Writers' Program, we offer a wide array of courses and try to keep each year's offerings variable not only in content type and genre, but in length and intensity of study. We've had Master Classes since 1999, but with their growing popularity in recent years the definition of what a Master Class is and can do for students can be a little convoluted. So we sat down with Alyx Dellamonica, who's teaching this year's Master Class in Novel Writing, for some insight into her process, how her class runs, and what makes a Master Class special.
You can apply for the Master Class in Novel Writing until August 27th so if you're interested, don't wait!
What excites you about teaching a single course for nine months?
Often in a ten-week novel-writing course I will have just enough time to develop a strong sense of a writer's specific challenges — and that's just in time to tell them what those challenges are, and see them to the door. A nine-month class offers a satisfying window of opportunity to help people make real breakthroughs on their books' stumbling blocks, and to see them really improve and grow as working writers.
What are the benefits for students in taking this intensive, long-term hybrid course?
Nine months can give a writer a sense of what it's really like to devote yourself to novel-length fiction. Speed writing challenges—like the International Three Day Novel Contest and NaNoWriMo—are brilliant drivers for getting a draft written and exploring what a novel can be. But novelists (obviously) plug away at our books week in and week out. The last time I wasn't working on a book was, probably, 2005.
Developing a practice is part of what lets you create an ever-stronger presence for yourself on the page, to grow and amplify the power of your storytelling voice. A nine month course like this is a little like going into intensive training to become an astronaut: it's a serious and crucial first step.
How would you describe your teaching style and the learning environment for this course?
My classes are always low-key and cheerful in tone but disciplined in our intent. We will have frequent constructive criticism workshops: each writer will have their novel fragments examined by the group every other week while the course is running. Peer reviews will be followed up with instructor feedback. Finally, there's a phase where students get to explore the question of How: "You gave me this advice, but how do I achieve that?"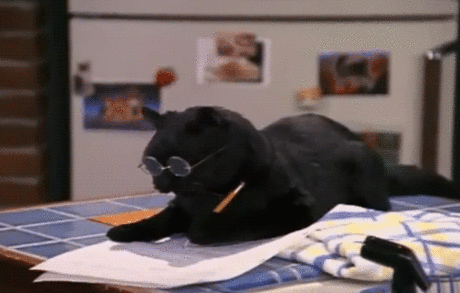 The workshop will constitute the bulk of the course, but students will also complete a three-part meta-learning assignment where they review how-to-write books in search of their next artistic epiphany, examine that lightbulb moment, and finally attempt to transform that learning into a how-to-write lesson of their own.
What are your favorite novels?
There are so many!
I always look for chances to teach Alan Bennett's The Uncommon Reader, because it's a book about how reading informs writing. I love the mysteries of Tana French for their immaculate prose and unreliable narrators, JY Yang's stunningly inventive The Red Threads of Fortune, and Hilary Mantel's Wolf Hall and Bring up the Bodies for their beautifully subtle play with point of view, as well as their vivid evocation of the court of Henry VIII. Jasper Fforde's The Eyre Affair takes metafiction in a direction that excites and delights me (and I enjoy going from that to Charlotte Bronte's original Jane Eyre, too!)  Like any writer, I could just keep listing books all day.
What inspires you to stay dedicated to lengthy writing projects?
Once I start a story, I hang in until I know how it ends. I want to know every detail! And then, having sketched out the plot in my horrifically rough first draft, I am pulled through revision by the desire to make it beautiful. I love writing, and I love rewriting. When all is right with my world, fiction is the first thing I do in the morning.
This makes me a bad example because I don't have all that many tales of forcing myself to be disciplined. Sometimes I'm not keen on a specific project—especially if there's a story problem I'm trying to resolve—and I'll give myself permission to write something else for a few days, or even a week. But writing is so satisfying and delightful; it always pulls me back in. I'm very lucky to be wired this way.
Anything else?
The Master Class offers a chance to drill down into what your novel needs, and to evolve as a writer. Making the leap is a way of giving yourself permission to create, for a deliciously long stretch of time, and to really see what you can do. By the time you reach this point in the program, you've learned a lot. It's as though you've been taking flying lessons with a teaching pilot riding at your side, and you're getting to the point where you can operate the plane yourself.
This is the course that aims to get you to your first big solo flight. That doesn't mean you'll be alone after it's over—writers support each other in a hundred different ways!—but you should walk out knowing how to get a novel to take off, soar a little, and then come down to earth again, safe and sound.