Welcome new Writers' Program instructor, and former student, Robin Finn! She is teaching an onsite section of Novel I (reg# 366575) this Spring, and sat down with us to offer some insight into creative life and her upcoming course.

What sparks your creativity?

Play. When I am playing with words or with my dog or with my kids or in nature, I feel alive and my mind opens up to all kind of ideas. In my own work with students and creativity, I incorporate exercises with dice, mad libs, text messages, smells, and coloring with colored pencils to open up to the freedom of play. For me, being playful is a direct conduit to creativity and flow.
What do you rely on for those times it's difficult to find the time, energy, motivation and/or inspiration to write?
I have a visual image of what some call the shadow voice, the inner gremlin, or your Resistance. My gremlin wears a top hat, has a gold front tooth, and looks suspiciously like Ernie of Ernie & Bert, but from an alternate universe. He whispers to me all the reasons why I should not write: I am wasting my time, who wants to read this, I should Marie Kondo my closet, etc. When he is plaguing me, I give him a chocolate chip cookie, pat him on the head, and let him play on the XBox. I don't try to get rid of him because I know I never will. I find if I distract him, he leaves me alone. Conjuring that image of my gremlin eating cookies and playing Fortnight is enough to let me get back to my work: writing!
What's your favorite book?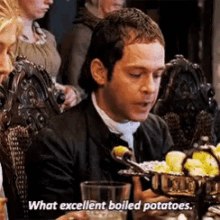 Picking a favorite book is like picking a favorite child, which, as the mother of three teenagers, I do not have, of course. That being said, some of my favorites include: Pride and Prejudice by Jane Austen, Oranges Are Not the Only Fruit by Jeanette Winterson, Angle of Repose by Wallace Stegner, The Witching Hour by Anne Rice, and Home Fire by Kamila Shamsie. I have eclectic tastes.
What excites you most about teaching for the Writers' Program?
I am an alum of the Writers' Program and I got so much out of the courses I took. What excites me is having the opportunity to encourage other writers along their writing journey. For me, writing, like life, is so much about the journey, not just the destination. I hope the experience of working on a novel will cultivate new ideas, friendships, and enthusiasm for writing.
What do you hope your students get from your course?
I hope the students in my course get: new creative ideas, a big burst of creative confidence, renewed enthusiasm for their project, momentum, and a deep sense of being in a nurturing writing community.
Thank you to Robin for taking time to share with us. Look for more instructor interviews coming soon!