Welcome new Writers' Program instructor Elisa Wouk Almino! Elisa is teaching a NEW course, Translation I on the UCLA campus (Reg# 371362) this Winter, and sat down with us to offer some insight into creative life and her upcoming course.
What sparks your creativity?
Reading a great book or essay, seeing an artwork that gets me to think differently, or listening to a song or watching a movie that moves me. I like to be engaged in many projects at once (writing and translation ones). I need my sleep, too.
What do you rely on for those times it's difficult to find the time, energy, motivation and/or inspiration to write?
If I'm feeling it's difficult, I move on to another task or project. I focus on other things I'd like to get done (including exercising or cleaning!). I take a mental break and return to it later. Energy and motivation come in waves, and that's OK.
What's your favorite book and/or movie?
It's impossible to have *a* favorite! I'll instead share a book and movie that have recently stuck with me: I'm currently reading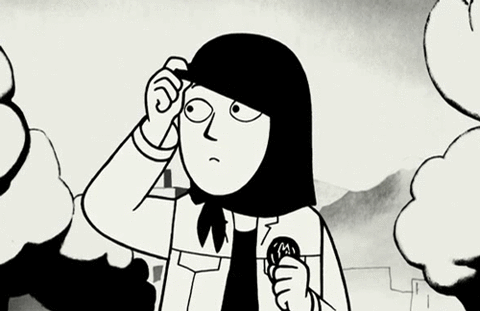 Duanwad Pimwana's novel Bright, translated from Thai by Mui Poopoksakul, which is so far a beautifully told story about a boy who must navigate the world alone without his parents. I also just rewatched the movie adaptation of Marjane Satrapi's Persepolis and can't get it out of my mind.
What's your favorite quote about writing?
Again, there are so many! But since I am teaching a literary translation class, I will share a quote from Kate Briggs's This Little Art, a fantastic book on the joys of translating.
Before getting started on a translation, she shares, she doesn't really know yet which "difficulties" she will face—"lexical, syntactical, atmospheric, psychological, ethical…" But: "This not knowing — this not knowing ahead of time, ahead of engaging with the actual doing of it — is a source of — what? Excitement, I'd call it. Great nervous excitement. […] Because it is this process of discovery, this adventuring into the writing of a sentence, with no clear idea of what will happen when I start to try, that makes for the real, lived-out difference between reading a sentence — even reading a sentence and speculating in advance how I might go about translating it — and the concrete task of writing it in my own language, again."
Who do you wish you could write like?
A mix of John Berger's art criticism, Mary Ruefle's lectures, and the clear-eyed sensibility of Elizabeth Bishop's poetry.
What excites you most about teaching for the Writers' Program?

I'm thrilled to be introducing a new class on literary translation! Having taught translation in the past, it's truly rewarding to get students excited about a field that is continually changing and growing.
What do you hope your students get from your course?
I hope students will walk away from this class with the drive and confidence to translate on their own. I also hope they will have a deeper knowledge of the field and a sense for some of the exciting conversations happening around translation.
Anything else?
Don't let translation intimidate you! A lot of people don't pursue it out of fear that they don't know a language well enough or because they believe the craft is "impossible." All you need is a basic knowledge of another language, as well as of course passion and commitment. It's also a fun opportunity to work with genres other than your own — you don't need to be a poet to translate poetry.
Thank you to Elisa for taking time to share with us. Look for more instructor interviews coming soon!