Whether you're going gangbusters on your 2020 writing goals and just need a little boost, or if you're already struggling to keep up or even figure out those goals, we've got some one-day and late-starting courses for Winter that are sure to light a fire in your fingers (or whatever part of your body you use to write).
Writers' Program Certificate Resource Session
This FREE sessions is for Certificate students and those considering joining a Certificate program with us. We'll have program info to clarify everything from start to finish.
Reg # 371377 – Thursday, Jan. 30 – Classroom (Westwood)
How to Create Original Middle Grade Concepts: Two Weekend Intensive with Henry Lien
Reg # 371409 – Saturday, Feb. 1 – Sunday, Feb. 23 – Classroom (Westwood)
Finding Your Story with Rochelle Shapiro
Reg # 371274 – Wednesday, Feb. 5 – Tuesday, Mar. 17 – Online 
Fiction: Essential Beginnings with Ronald Alexander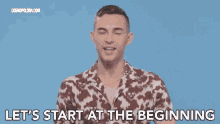 Reg # 371272 – Wednesday, Feb. 5 – Tuesday, Mar. 17 – Online
Nonfiction: Essential Beginnings with Marianne Villanueva
Reg # 371273 – Wednesday, Feb. 5 – Tuesday, Mar. 17 – Online
Making Friends with Your Inner Critic with Lesley Hyatt
Reg # 371421 – Saturday, Feb. 8 – Classroom (Westwood)
Writer Friendly Careers with Seth Fischer
Reg # 371415 – Saturday, Feb. 8 – Classroom (Westwood)
Writing Character Descriptions with Roz Weisberg

Reg # 371690 – Saturday, Feb. 8 – Classroom (UCLA)
Finding Your Voice with Ploy Pirapokin
Reg # 371277 – Wednesday, Feb. 12 – Tuesday, Mar. 24 – Online
Hybrid and Cross-Gene Poetics with Amber West
Reg # 371420 – Tuesday, Feb. 18 – Tuesday, Mar. 24 – Classroom (UCLA)
Inspiring Our Muse: Nurturing the Writer Within with Daniel Jaffe
Reg# 371396 – Saturday, Feb. 29 – Classroom (Westwood)
Writing a Picture Book and Getting it Published with April Wayland
Reg # 371058 – Saturday, Mar. 7 – Classroom (Westwood)
Storytelling Starter Kit with Cole Kazdin
Reg# 371295 – Saturday, Mar. 21 – Classroom (UCLA)
WRITERS STUDIO – FEBRUARY 27 – MARCH 1
If you're looking to gain the knowledge imparted in our 10-week courses in a collaborative, intimate, intensive environment, our annual Writers Studio is the best way to really kickstart and commit to a writing practice and other writing goals for the year. All classes still have a few slots available, and you can register until January 27th with the EARLY discount code to save 5%!
Writing the Young Adult Novel with Erin Entrada Kelly, New York Times bestseller, and 2018 Newbery Medalist for Hello, Universe. Reg # 371054
Writing Your Memoir with Antonia Crane, author of the memoir Spent and senior editor of The Citron Review and Word Riot. Reg # 371162
Writing the Personal Essay with Amy Friedman, author of four memoirs, several children's books, and thousands of essays and stories. Reg # 371161
Writing Memorable Scenes for Fiction and Nonfiction with Natashia Deón, 2017 NAACP Image Award nominee and author of the critically acclaimed novel Grace. Reg # 371055
Writing Your First Novel with Noel Alumit, author of the novels Letters to Montgomery Clift and the Los Angeles Times bestseller Talking to the Moon. Reg # 371141
Structuring Your Story with Jeanne De Vita, award-winning author and freelance developmental editor. Reg # 371056
Marketing and PR for Writers and Agents with Katie Dunham, freelance arts and culture communications consultant. Reg #  371049
Writing Your First Screenplay with Koji Steven Sakai, award-winning screenwriter/producer and novelist. Reg # 371167
Writing Powerful Scenes for Movie and TV with Roberto Marinas, MFA, screenwriter/producer and WGA member. Reg # 371223
Creating the Half-Hour Television Pilot with Eric Abrams, Screenwriter/producer and WGA member. Reg # 371170
Creating the One-Hour Television Pilot with Zac Hug, television writer/producer, and WGA member. Reg # 371216
Showrunners Bootcamp with Cynthia Hsiung, producer, writer, director, and executive. Reg # 371222
If you have any questions about what course is right for you and your experience/goals, please feel free to contact us anytime: writers@uclaextension.edu.