It's already starting to feel like summer in southern California and while we still have some time until we reach the midpoint of the year, we're already in week two of Summer registration. Though the global situation continues to be ever-shifting, we will continue with remote learning for ALL classes for Summer. As with Spring quarter, some of those classes will be our standard, asynchronous online format, and others will hold live class sessions on a weekly basis, just like our in-person courses – this means anyone in the world can take courses that previously would only have been available in LA.
We're also continuing to offer FREE one-day seminars on various topics. These courses are already filling up fast, so take advantage of open offerings now.
We have some brand new instructors teaching in Summer and will bring you interviews with them soon. And as always, we have a variety of new courses for the term, highlighted here.
First Aid Clinic for Novel Drafts with Lynn Hightower

Noel writing is often not a linear process. By the time you have a first draft, it can often be a jumble of disconnected scenes and lost plot threads. This course will help you tighten up all your loose ends to form a cohesive narrative outline and opening scenes, as well as look at how to target your book to the right publishing market.
Reg# 373726 – Begins Wednesday, July 1 – Online
Story Structure for Narrative Nonfiction with Seth Fischer
Finding a structure for narrative nonfiction can build momentum and meaning while giving your work the skeleton it needs to come to life. This course gives you an overview of many different types of skeletons found in narrative nonfiction, and encourages you to experiment as you work on your project, moving toward a completed synopsis and opening.
Reg# 373737 – Begins Saturday, July 11 – Remote Instruction
Self-Publishing with Angela Bole
Self-publishing has blossomed in the last decade, becoming a competitive force in publishing. However, navigating the ins and outs of self-publication, especially when it comes to the 'now what' once a book is self-published can be tricky, cumbersome, confusing, and downright aggravating. This course seeks to help alleviate some of those issues by giving an overview from field professionals on best practices for self-published book production, marketing, sales, and distribution.
Reg #375287 – Begins Tuesday, June 30 – Remote Instruction
Writing the First Screenplay in a Month: The Outline with Diane Drake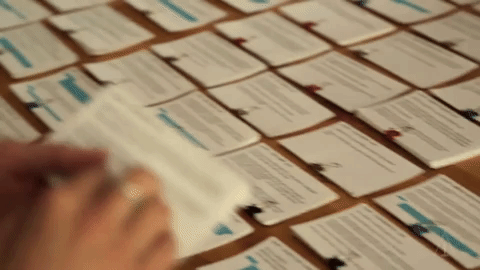 The feature counterpart to our TV Pilot/Spec Script Writing in a Month courses, this time-condensed class is great for beginners and experienced writers alike looking to get a handle on the basics of screenwriting and create the outline for their script. Similar to Writing the First Screenplay I, but with an eye toward more independent learning and practice between two weekends of intensive instruction.
Reg #374204 – Begins Saturday, July 11 – Remote Instruction
Writing the Dramedy Pilot I with Andrew Osborne
As the landscape of writing for TV has evolved, genres are no longer pigeonholed into comedies = half-hour, and drama = one-hour. Likewise, the dramedy has found a much larger place in both formats. A dramedy requires equal parts of both distinct genres in plot elements, including a deep emphasis on character development and inner conflict to enrich the story. This course will guide you through the mechanics of developing a dramedy series, and help you craft a solid outline.
Reg #374620 – Begins Wednesday, June 24 – Online
The WP staff continues to work remotely, but we're still available to assist you in selecting courses via email (best) and phone (preferably through appointments). Also, please be sure to keep checking the official UCLA Extension page for updates on how the school is handling COVID-19, and also find helpful resources.