As we near the midpoint of 2020, the Writers' Program wanted to take a moment to reflect on all the changes this year has (mostly unexpectedly) brought. We are continually amazed at the strength of the Writers' Program community. And yet we know that more work is needed, constantly, consistently, to keep that community going, to enliven it, to diversify it, and to unite it. This year has been trying for everyone, everywhere, including our students, instructors, and staff. As we continue to look ahead to the future of the Writers' Program, we also acknowledge that the work done in the past has been imperfect, and as humans we will continue to be imperfect – but we also continue to strive for better.
The Writers' Program staff continues to work remotely, along with the bulk of staff at UCLA Extension. Email continues to be the best, most effective way of contacting us. While we miss interacting with one another in person, we value the health and safety of all and will continue to do our best during this unprecedented time.
This has been a time of goodbyes and welcoming, as one of our work studies, Spun, graduates this month, but also we have welcomed another UNEX employee temporarily into the fold. Jaime has joined us (and Entertainment Studies) from the computer labs for a bit to assist with many of the technical troubleshooting and behind the scenes program work that has arisen since moving to remote instruction.
We know there have been some issues with the move to all remote instruction, but we have worked to rectify what we can (such as moving to Zoom as our sole platform for classroom video instruction) and have also taken feedback from students who are enjoying the Remote Instruction option and plan to continue offering courses in this format even once in-person classes can safely resume.
Fall quarter will be offered online for all of UCLA Extension. While we understand many students are eager to return to a classroom learning environment, UNEX puts the safety and well-being of its students and staff at the forefront and at this time it is in the best interest of all to keep courses offered online. As in Spring and Summer quarters, Fall courses will be offered as either Remote Instruction or Online.
Remote Instruction courses mimic in-person classes with scheduled live class meetings, while Online classes are run as our online courses always have, with deadline-driven assignments and no set class meeting times. Both versions offer students the ability to contact their instructors directly, give and receive feedback on work, access reading/viewing materials, and develop relationships with their fellow students and instructors, all within the Canvas platform.
We will also continue to offer a range of free one-day courses throughout the quarter. Due to the massive popularity of these courses however, we will be limiting the registration windows for these courses to ensure maximum participation from those who sign up.
All Writers' Program events for the rest of 2020 have been cancelled or moved online. The YA Symposium will be held online starting August 29th as a combination of pre-recorded seminars and panels, accessible hourly on the start date and available to registrants anytime during the following week. We are also having our first virtual Open House on August 4th, which will combine a prerecorded session as well as live breakout sessions to chat with advisors directly.
Other events unfortunately will have to wait until next year, but we look forward to the time when we can safely gather again for events like the Publication Party, Writing Retreat at Lake Arrowhead, Progress Party readings, and more!
Speaking of more… we are very close to announcing an exciting new program focused on building community for students and alumni, and offering exclusive professional development opportunities. Stay tuned for more info coming soon. In the meantime, we welcome your feedback on barriers you may have faced regarding our classes and programs, as well as ideas for improving our efforts of inclusion. You can complete this brief questionnaire and, if you wish, be entered for one of five seats in our Summer course Storytelling for Social Justice which begins 7/1, so don't delay if you want to be eligible for a seat in this course.
Also, as we work toward becoming a more accessible, inclusive Program, we are currently developing two opportunities to reduce and dismantle some of the financial barriers to our Program as well as creating more inclusive, and safe, spaces for writers of color and other underrepresented voices. We hope to launch at least one of these initiatives this fall.
Lastly, in case you haven't heard, one thing we can talk about is our NEW Certificate in Creative Writing. After a couple years of development, including talking with instructors and students about what their ultimate goals and needs are, we have combined our previous Certificates in Fiction Writing and Creative Nonfiction Writing into one program, with a lower candidacy fee, and only one required course. You can learn more about the new Certificate and its benefits here: https://www.uclaextension.edu/writing-journalism/creative-writing/certificate/creative-writing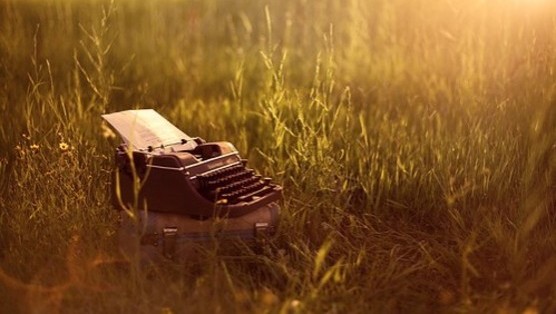 This year has challenged everyone in different ways, and it will continue to do so – likely for months and years to come. The Writers' Program values the voices of all storytellers, as well as their personal wellbeing. We genuinely appreciate the dedication and support of all who are connected with our Program and hope that you and your loved ones are doing your best to take care of yourselves, and others. Summer quarter is just around the corner, and while change is inevitable, we are hopeful that the changes between now and our next update are ones of positive, sustainable progress.