March 16, 2020 was a landmark day for the Writers' Program, and a lot of folks. We had already transitioned the last few weeks of Winter quarter classes to online, and had just prepared for staff to alternate weeks working remotely and working on site. What we thought would be a hybrid situation for a couple months turned into an entirely remote workforce for, as of today, a year. Over 90% of all UCLA Extension staff have been working remotely during this time, and while there may be some returning to in-person work in the next few months, we know this last year has affected, fundamentally, the way our program, and institution, operate.

A year on, while dealing with the pandemic, civil and political unrest, and other issues both global and personal, our program has experienced exponential growth in enrollments – proving yet again how powerful the voices of storytellers are, and how much they are needed, especially in times of crisis. And how much value individuals place on the importance of fulfilling their life goals not just as lawyers and engineers and technicians, but as creatives, as educators, as lifelong learners.
Out of the chaos of this past year, the Writers' Program has developed multiple new initiatives and projects (and, as always, are looking to other possibilities for the future). These include:
The launch of WP NOW, our writers' network to help students, alumni, and anyone interested in writing develop professionally through partner memberships, exclusive seminars, course discounts, and an online community.
Free one-day seminars through the UCLAxOpen initiative, opening up resources and access to our instructors' wealth of knowledge to communities who may not otherwise be able to attend our regular classes.
Plans to continue remote instruction even once in-person classes can safely resume. Students and instructors alike desire weekly meetings online as a preferred method of instruction, and with so many new students across the US (and beyond), we want to ensure they can continue taking classes with us, with regular meetings, for years to come.
Voices of Color workshop, elimination of application fee for our needs-based scholarship, and more coming soon, to enhance our commitment to serving all communities of writers we possibly can.
UCLA Extension has recently instituted a committee for EDI, including students & instructors, which will work to make continuing education a place to thrive for all adults – both in work and in their field(s) of study.
With all this progress, we know there is still a long way to go, and a future that is still uncertain. However, some staff have shared the positive aspects (personal and professional) of all the changes we have been through since March 2020.
Jennie: One big plus of the year for me is finding better ways to reconnect with distant family, friends, and writers! With everyone being so well versed in virtual meeting platforms now, it's much easier to connect at a distance with more people. And I get to attend writing events from all over the country that I never would've have had access to before!
Ashley: It's been a long, difficult year for everyone, but one thing I'm grateful for is learning how resilient we all are. I think as individuals and as a community we've persisted through more than we ever could have known was possible.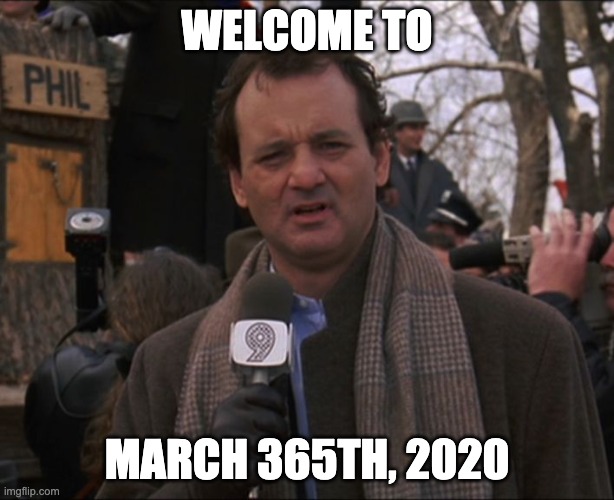 Jeff: First off, I can't believe it's been a year. All the "March 365th 2020" memes are pretty on point. That said, I feel like after we all adapted to working remotely, and succeeded in the herculean task of transferring the academic end of our program to virtual learning mid-quarter. When Covid hit, we entered into an entirely new way of delivering courses to students across the country (even world) and it works! Remote Instruction has opened the doors for even more writers out there to pursue their ambitions and education, and fundamentally that's what we aim to do all the time. So when that magical day comes when things finally go back to "normal" I think these new learning pathways will remain and be a new addition to our ever-growing program. Ancillary positive benefit: the ability to show up to work or class in pajamas.
Chae: After watching a heap of Doomsday Preppers episodes during the pandemic, I thought it was quite possible we might dovetail into one of these disastrous scenarios and I would be completely ill-prepared.  Now I'm glad I did not spend my life savings on a bunker.
Bree: While there are still cultural and equity issues to finesse when it comes to working, learning, and living in a more screen-heavy world (I think I experienced my first Zoom fatigue after just a couple weeks of consistent Zoom use…), it would be wrong to think a return to the inequities of pre-pandemic times will help move any organization, or society, forward. Hopefully, as we navigate toward whatever our new "normal" will be, we will do so with a view to what social systems, technologies, practices, and behaviors can make our world more accessible and equitable.
As always, whatever changes come our way, be they institutional, local, or global, we are incredibly blessed and grateful to our community of students, instructors, and staff for their constant dedication to learning, to creating, and to supporting themselves, each other, and the Writers' Program.