Welcome new Writers' Program instructor Adam Armus! Adam is teaching a section of Half-Hour TV I (reg# 384228) in our Remote Instruction format, with live Zoom class meetings on Wednesdays at 7pm PT this Winter. He sat down with us to offer some insight into creative life and his upcoming course.
What sparks your creativity?
I'm typically writing on some kind of deadline, so my creativity is often forced. Sometimes I take a walk or play a game (often with my dog) to clear my head. Reading someone else's work inspires me as well.
What do you rely on for when it's difficult to find the time, energy, motivation and/or inspiration to write?
I rely on the distractions of life to always occupy my mind. When my mind is working, it often turns to ideas. When I am working on a project, those ideas often come to me in a specific way for a specific reason or to solve a particular problem. Don't deny the distraction, use it to get your brain going… it can bring you back to what you need to do.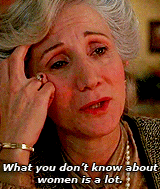 What's your favorite book and/or movie?
Some Like it Hot and Moonstruck. I also love to read Mary Roach books.
What's your favorite quote about writing?
"The only kind of writing is rewriting." — Hemingway
Who do you wish you could write like (or: Whose writing discipline do you wish you had)?
David E. Kelley —  He is a television writing savant.
What excites you most about teaching for the Writers' Program?
I started my writing career at the Writers' Program and the professionals teaching us were inspiring. I hope to inspire future writers the same way.
What do you hope your students get from your course(s)?
I hope they will understand the craft of writing. I also hope they will discover the joy of writing. I hope they will be inspired to create a great work of television.
Anything else?
Everyone has stories in their heads. But getting the story out of your head and crafting it in a way to get it into someone else's takes great skill. If you can do that, and do it well, you're a writer.
Thank you to Adam for taking time to share with us. Look for more instructor interviews coming soon!