Our Writing Retreat at Lake Arrowhead is in September, which will be here before we know it (and the registration deadline is July 1st!) so it feels like a good time to talk about the joys of writing retreats. Having attended a handful myself, I'm offering a bit of advice using the internet's favorite tools: lists and gifs.
1. Permission to do what you want to be doing – Sometimes the only way to accomplish something is to give yourself permission to do it. That can be hard during the day-to-day grind, having numerous commitments to things and people outside yourself. When you allow yourself a time and place away, you can get a better sense of what it is you really want to be doing with your time. Sure, you could laze near the pool or lake all day, but this is your time for you – how often do you get that, and how often are you allowed to fill that time with working toward what you ultimately want?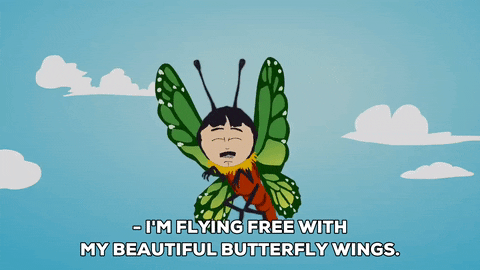 2. No restrictions on what you work on while there – Many organized writing groups, events, fellowships, etc. have specific requirements (or strong guidelines) as to what you should be writing. At a self-directed retreat, you choose your project, or projects. While this freedom can be intimidating, it's also great for prioritizing what work you're most passionate about and what being at the retreat inspires you to create – you may even come away from the retreat with something completely new and different than what you intended to write.
3. Getting out of your home/office/coffee shop/city (state? country?) – Writing time and space is (or at least should be) sacred. Whether you've carved out a small room or corner in your home, a favored coffee shop, library, bookstore, or park for writing, we also need changes in scenery from time to time. Traveling to somewhere completely different, where you know you're going for the purpose of writing, can get your brain out of a routine and fire up some new inspirational synapses.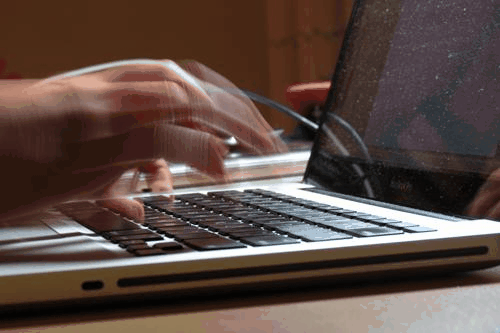 4. Fewer Distractions – While being in a place with beautiful scenery can bring some distractions, traveling away from your home/town nixes a great many of the day-to-day distractions. You have the freedom to turn off work email notifications and silence your phone (you might even *gasp* turn it off for hours at a time). Being away from friends, family, roommates, coworkers, and with a group of others dedicated to working on their projects, can help you buckle down and focus on your work. If you've never sequestered yourself away for a few days to focus on your own work, you'd be amazed at how much you can accomplish (people have drafter entire novels and screenplays in under a week)!
5. F
reedom to create/find your ideal writing environment – Maybe you don't have your writing space carved out. Or maybe you do but it's not working for you and you can't figure out why. Having a completely new place to write (several, if you count your room, your shared living space, the lakeshore, the lobbies, the deck, the parks, and places about town) might illuminate what you need to create or modify your ideal writing space back home.
6. Other Writers – Commiserate. Collaborate. Congratulate. Engaging with other writers during meals, breaks, and open sessions allows time to encourage and be encouraged by others doing exactly what you're there to do. Regardless of format, genre, or project nature, you're all there to write, to create, and connecting with other creators is a vital part of that process.
7. Accountability – Not only is a retreat a finite amount of time given to you to accomplish some goals, it's a marker for accountability. Tell people you're going to the retreat and what you plan to accomplish. Ask them to ask you about it when you get back. Connect with other writers at the retreat and help keep one another on task while you're there AND keep in touch afterwards to do the same. Also, being in an environment where there are other people working on the same overall goal (writing, a lot) helps keep you on task and focused on your own work.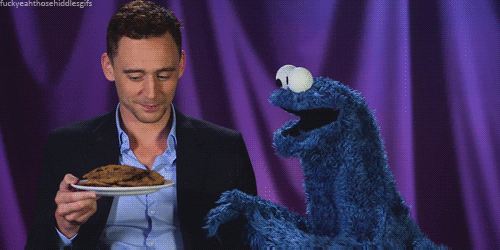 8. Someone else providing/preparing meals – Whether you love or loathe cooking, it does take valuable time, energy, and brain power away from writing. It's true we all need breaks, but the act of enjoying the meal itself (with a group of writerly folk) still fulfills that need. The bonus is you don't have to worry about planning, prepping, or making meals for the duration of the retreat.
9. Getting out of your (physical and mental) comfort zone – Even once we've found our 'ideal' writing conditions, it's still good to shake things up. Not only through getting out and about in a new place, but engaging with other writers, people you don't see every day (or even every month) in a new place, helps you get new perspectives and, hopefully, new ideas.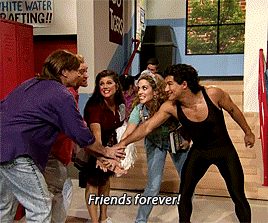 10. Contacts – You're telling your story your way; the other writers at the retreat are telling their story their way. You are not in competition with one another. Connect with your fellow writers and use them as comrades, resources, cheerleaders and friends. Connecting with other writers expands your world as well as theirs, and once you finish your project and send it out into the world, people are more likely to spread word of it if they already know you, like you, and can depend upon you to do the same for them. Meeting writers at a retreat can expand your knowledge and contacts well beyond your own city/state/country, which benefits everyone!
We would love to see you at the retreat this September! You can get more info and register here, and also check out this interview with our Program Director on other benefits of a self-directed retreat.
---
Bree is the Assistant to the Director and Social Media Coordinator. You can email her at btodish@uclaextension.edu.