Although 2020 has seen many struggles, here in the Writers' Program we have experienced an absolute explosion of interest, enrollments, and engagement. And while the turmoil of the world concerns us as much as it does others, we are thrilled (and a bit flabbergasted) that people are taking time to create for themselves, to dedicate effort to the craft of writing, and that they are doing it with us. We continue to strive to develop new and engaging courses that shift with changes in trends, needs, and outlooks – while still maintaining quality in our core courses across genres.
All that said, we have a wide variety of new courses on offer for Winter 2021, and wanted to highlight them here for easy reference. All courses remain online, in several types of offerings. Read more about the different formats available to find the one best suited to your learning style.
Writers Studio
Our annual 4-day intensive Writers Studio is going virtual for the first time this February, along with these first time offerings!
Storytelling for Live Audiences with Cole Kazdin – Reg# 377269
Character and Conflict with Colette Sartor – Reg# 377270
Developmental Editing with Tobi Harper – Reg# 377747
Creative Writing
Writing Monologues with Laurel Ollstein
Sometimes a character can express themselves in a few lines, but at times only a great speech will do. This class will examine the hows and whys of great monologues while helping you craft your own.
Reg# 377570 – Starts Jan. 6 – Remote Instruction
Voices of Color Workshop with Wally Rudolph
Join a community of writers of color exploring how storytelling capturing your lived experiences fits into a rich global tradition of writing.
Reg# 377724 – Starts Jan. 12 – Remote Instruction
The Psychology of Compelling Storytelling with Carlos Allende
While craft is an essential tool for all writers, understanding how craft applies to readability, to why an audience connects with work, requires an assessment of work through the lens of psychology and other means. This research, lecture, and discussion-based course is ideal for all writers wanting to know not just how to connect with an audience, but why connections work.
Reg# 377722 – Starts Jan. 13 – Online
Literary Journalism II with Robert Anasi
Building on the knowledge gained in Introduction to Literary Journalism, or relevant experience, this more fast-paced class will assist writers in this genre in developing strongly crafted work, ready for publication.
Reg# 377559 – Starts Jan. 13 – Online
Writing Poetry for Children with April Halprin Wayland

In a fun three hours of lecture, group participation, and individual writing time, you learn the basics of writing poetry for children, play with different forms, and learn to hear children's poetry with new ears.
Reg# 377074 – Saturday, Jan. 23, 10am-1pm – Remote Instruction
Words & Pictures: Weekend Workshop in Creative Writing from Visual Art with Nancy Spiller
Spend a weekend finding new ways to engage with art while expanding your own writing's frontiers!
Reg# 377685 – February 20 – 21, 10am-1:30pm – Remote Instruction
Writing Through Grief and Tragedy with Tony DuShane
This four-week course will help you take emotional experiences in your life and craft them into compelling stories, while learning how to creatively express your pain without reliving it all.
Reg# 377558 – Starts Feb. 16 – Remote Instruction
Screenwriting
Writing a Low Budget Feature with Julia Camara
This workshop focuses on the best practices of writing a lower budget film that is still exciting, surprising, and innovative, while also exploring low budget and indie films that launched careers, and methods of getting a script to screen.
Reg# 377573 – Starts Jan. 9 – Remote Instruction
Video Game Story and Structure with Johnathan Callan

Game writing is a storytelling method unlike any other, and thus requires specific craft knowledge and practice to apply it to your work. This course will help you understand the basics of crafting a compelling narrative in the gaming world.
Reg# 377572 – Starts Jan. 6 – Online
Narrative Podcast Pilot Development Part I with Annie Gilbertson
Podcasting has proven a strong arena for nonfiction writers to flex their storytelling muscles. This course will help you understand the essential elements of storytelling through audio, while guiding you through developing your series pilot and outline.
Reg# 377574 – Starts Jan. 6 – Online
Seasonal-Arc Structure for TV with Shari Goodhartz
This vigorous course explores the underpinnings of classic cinematic story arcs in current, serialized shows. At the same time, practice the foundational skills required to create a high-quality series by developing characters and narrative arcs for an original TV series.
Reg# 377575 – Starts Jan. 9 – Remote Instruction
Editing & Publishing and Literary Representation
The Agent/Author Partnership (WP Now) with Saritza Hernandez

Once any book is written, one of the most important next steps for many authors is finding an agent – the right agent. Hear the story of one agent/author partnership from first contact through publication and beyond. This free one-day course is only available for WP NOW members.
Reg# 377735 – Saturday, Feb. 6 10am-1pm

Copyediting II with Jeanne De Vita
Continue developing the foundational skills learned in Copyediting I, ideal for authors who are self-publishing, editors, literary agents, and more!
Reg# 377737 – Starts Jan. 13 – Online
Internship in Editing and Publishing
Exclusively for Certificate students in Editing & Publishing or Literary Representation, this internship is an essential part of building vital experience in these areas of the writing world.
Reg# 377596 – Starts Jan. 4
FREE One-Day Offerings
In order to continue giving access to those who want to pursue writing topics but lack the funds or other resources to commit to an entire class, we'll continue to offer free one-day courses each term, even after the pandemic subsides. This quarter our courses include:
Travel Writing in Place with Michele Bigley
Reg# 377727 – Saturday, Jan. 30, 10am-1pm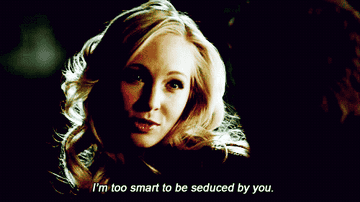 Character Arcs, the Lifeblood of Your Story with John Henry Davis
Reg# 378036 – Saturday, Feb. 27, 10am-1pm – Remote Instruction
How to Jumpstart Your Inner Poet through Memory and Story with Kim Dower
Reg# 377734 – Saturday, Mar. 6 10am-1pm – Remote Instruction